I do not see many pens get placed here so thought I would show off a few. Thank you all for looking and any comments or questions are always welcomed.
Start off with a couple of very white blanks placed on a gold cigar ultra kit and one on a Jr Statesman rollerball kit.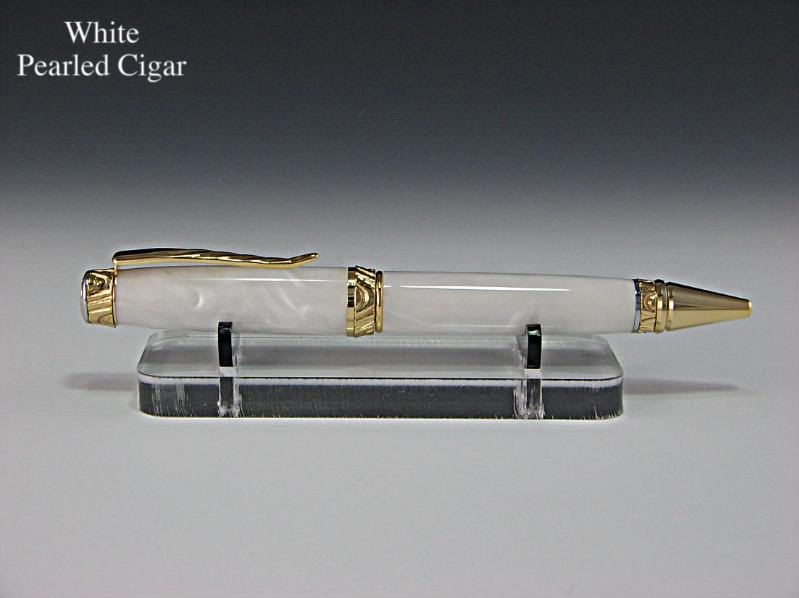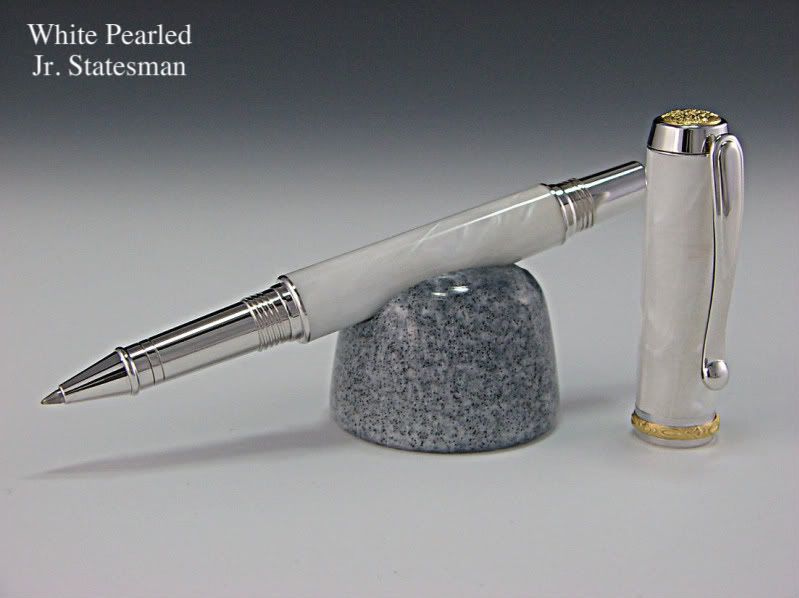 Next we have some Carbon Fiber blanks placed on some cigar kits
Black/grey CF on a cigar kit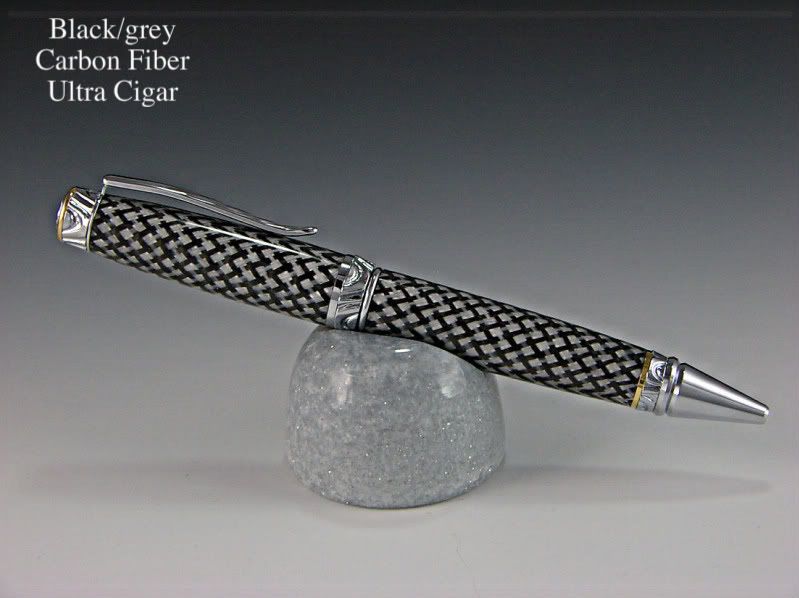 Blue/black CF on a cigar kit.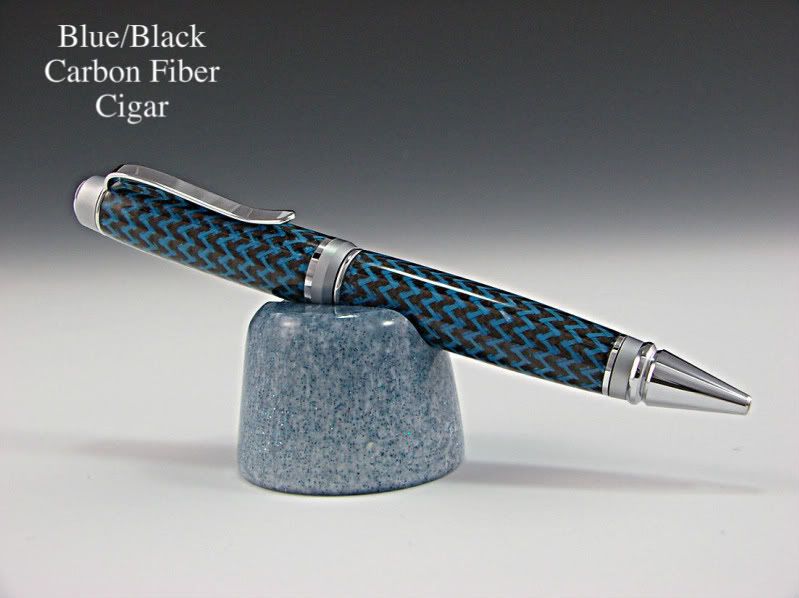 Green/black CF on a cigar kit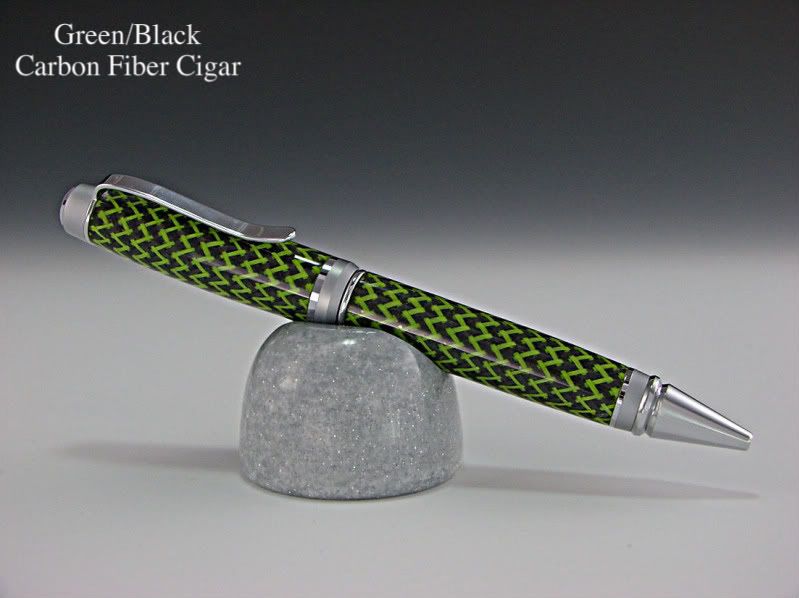 And one for the ladies, a pink/black CF on a elegant beauty kit
And finally a blank I casted using some silver tinned copper braiding material on a Sierra Vista kit.